Suji Aloo Snacks
How to cook Suji Aloo Snacks: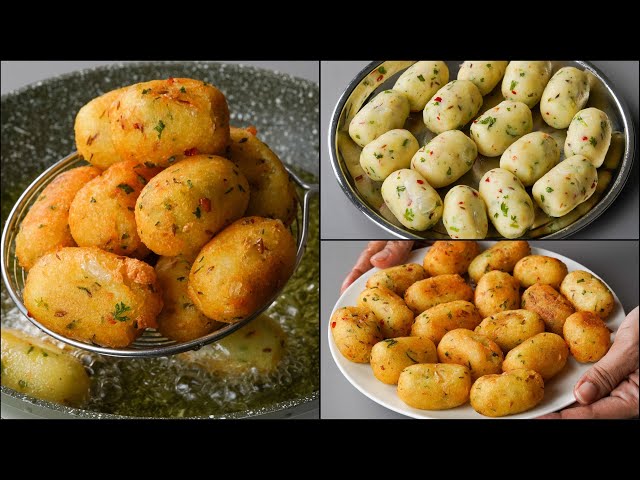 INGREDIENTS & PROCESS:

1 Tbsp Oil
½ Tspn Cumin
2 Tbsp Onion
Fry For 1 Min.
1 Cup Water
½ Tspn Chilli Flakes
½ Tspn Salt
½ Cup Suji/ Semolina
Cook Until Separate from the Pan
Cool Down For 5 Min.
2 Boiled Mashed Potatoes
1 Tbsp Coriander Leaves
Mix Well
Grease Oil in Hand
Make Shape
Fry in Medium Heated Oil
Fry For 5-7 Min.
More recipes from channel - NOven - Cake & Cookies
Other category recipes - Appetizers
Add recipe