Amber-colored Lemon peel
More recipes from channel - cook kafemaru
How to cook Amber-colored Lemon peel: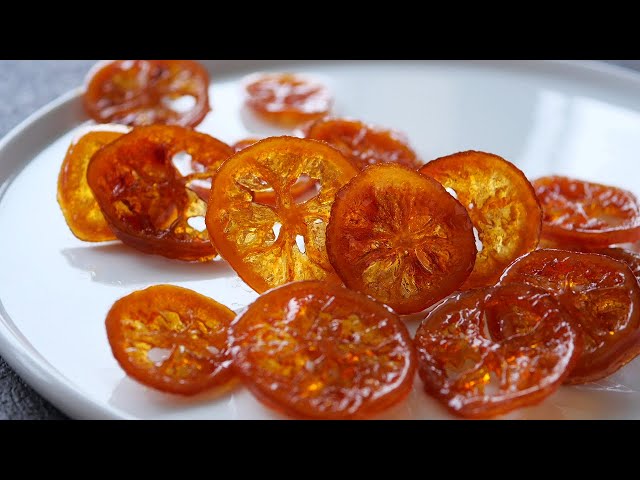 Ingredients

2 Lemons 180g
180g Granulated sugar
*Add in 3 parts
120g Water
Directions
①Wash lemon.
Bring to a boil over medium heat, reduce the heat and heat for 2 minutes.
Slice the lemon into 0.2in width.
② Put sugar and water in a pan and heat.
③When the water comes to a boil, turn off the heat.
Add the lemon here.
④Bring to a boil, reduce heat to low and cook for 15 minutes.
⑤After cook for 15 minutes, allow to cool.
Repeat two more times.
⑥Preheat oven to 230 °F/110℃.
Place the lemons on an oven tray lined with parchment paper.
⑦Bake in an oven preheated to 230 °F/110℃ for 20 minutes, turn over and bake for another 20 minutes.
Other category recipes - Appetizers
Add recipe