Moong Dal Halwa
Moong Dal Halwa
How to cook Moong Dal Halwa: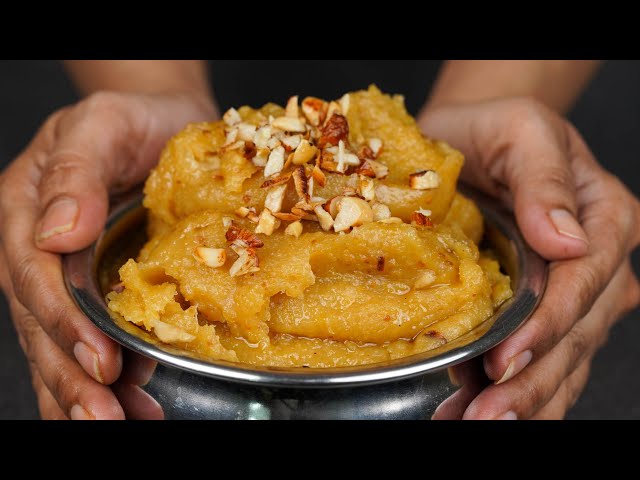 INGREDIENTS & PROCESS:

Washed Well
Dry Out The Water With A Cloth
Fry In Low Flame
Fry For 8-10 Min.
Cool Down
Pour In A Blender
1 Tspn Suji / Semolina
1 Tspn Gram Flour
Blend Smooth
1 Tspn Ghee
1 Tbsp Cashew Nut
1 Tbsp Almond
Fry For 2 Min.
Keep Aside
Blended Moong Dal
Roast In Low Flame
Roast For 7-8 Min.
A Pinch Of Soaked Saffron
Mix Well
Cook For 5 Min. In Low Flame
Stir Continuously
Add 2 Tspn Ghee
Cook Until Separate From The Pan
Complete recipe:
Other category recipes - Desserts